Volume on the Bid (BVol)
The Bid Volume (BVol) study displays the total amount of transactions occurring on the Bid in a given interval.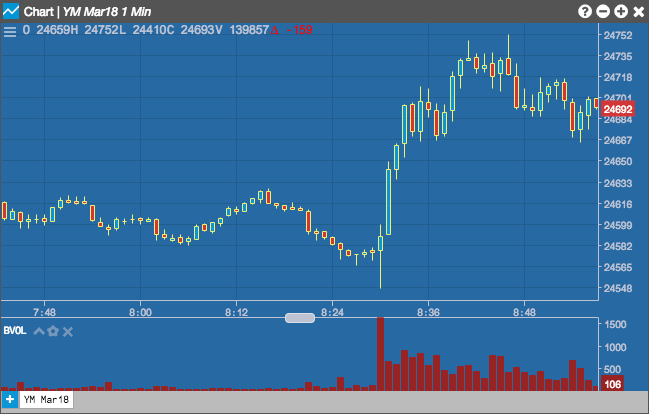 Configuration Options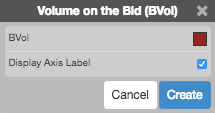 Color Selectors: Colors to use for graph elements.
Display Axis Label: Whether to display the most recent value on the Y axis.
Formula
Bid Volume = Number of contracts traded at the Bid.