Prime Number Oscillator
The Prime Number Oscillator indicator shows the nearest prime number, be it at the top or the bottom of the series, and outlines the difference between that prime number and the respective series.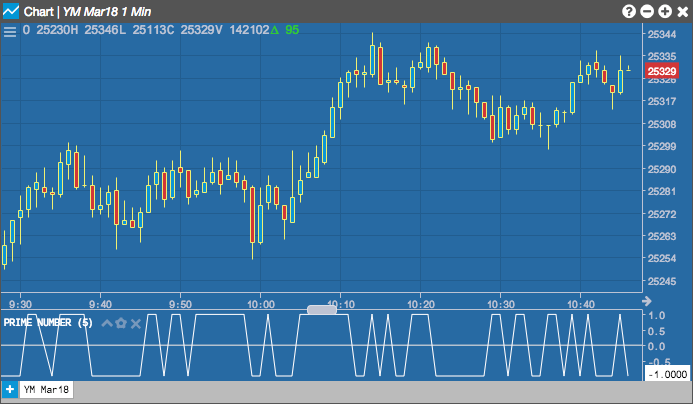 Configuration Options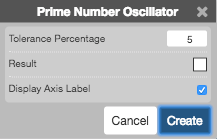 Tolerance Percentage: TBD
Color Selectors: Colors to use for graph elements.
Display Axis Label: Whether to display the most recent value on the Y axis.