Darvas Box
The Darvas Box indicator is essentially a momentum strategy. It creates boxes when the price of an instrument rises above the previous high but falls back to a price not far from that high. Its purpose is to help traders determine when to enter or exit a market. When the price breaks out of the box, it is a sign of a breakout. The Darvas Box helps traders determine at what price to enter and exit the market.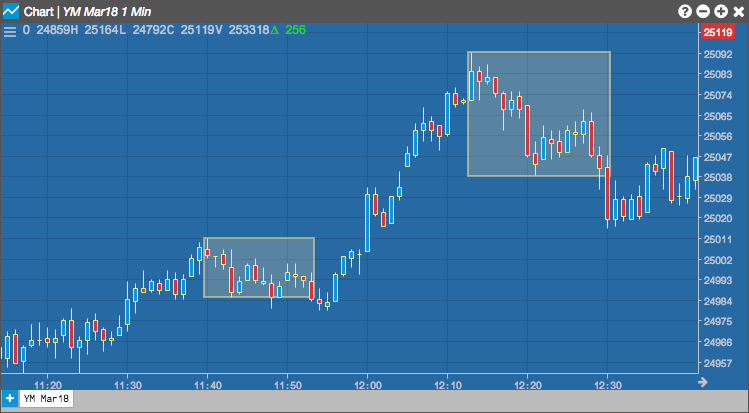 Configuration Options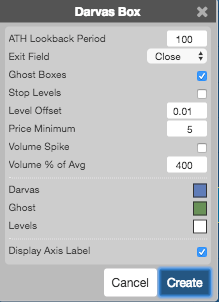 ATH Lookback Period:
Exit Field:
Ghost Boxes:
Stop Levels:
Level Offset:
Price Minimum:
Volume Spike:
Volume % of Avg:
Color Selectors: Colors to use for graph elements.
Display Axis Label: Whether to display the most recent value on the Y axis.