Connection Status
Use the Connection Status page to view the status of all connections in your company, as well as connections that are managed by other companies but assigned to accounts shared with your company. This page also displays details for all individual connections in the All Statuses section. From this section, you can view the users and trader IDs for a single connection.
Click Connections in the left navigation to open the Connection Status page. You can also open this page from the Connection Status section of the Dashboard.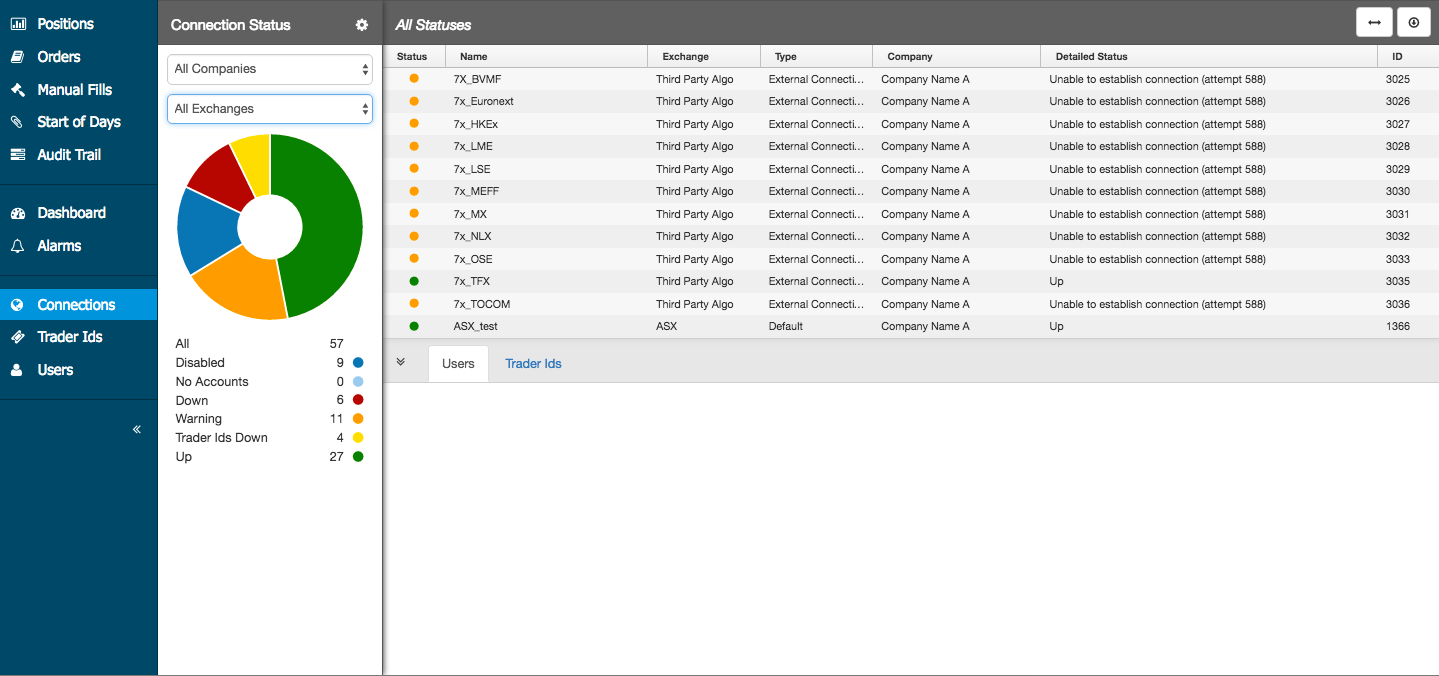 In the Connection Status section, click on a listed status to display the connection details in the All Statuses section. The circle graph in the Connection Status section displays the selected status at the center of the graph. Click a color in the graph to display that status in relation to all other statuses. All connections are represented at the center of the graph.
Each status is color-coded in the dashboard. You can change the colors assigned to a connection status by clicking the gear icon to display the Connection Status Settings.
Click on a connection in the All Statuses section to display more tabs. Click the horizontal icon to change the layout of the sections.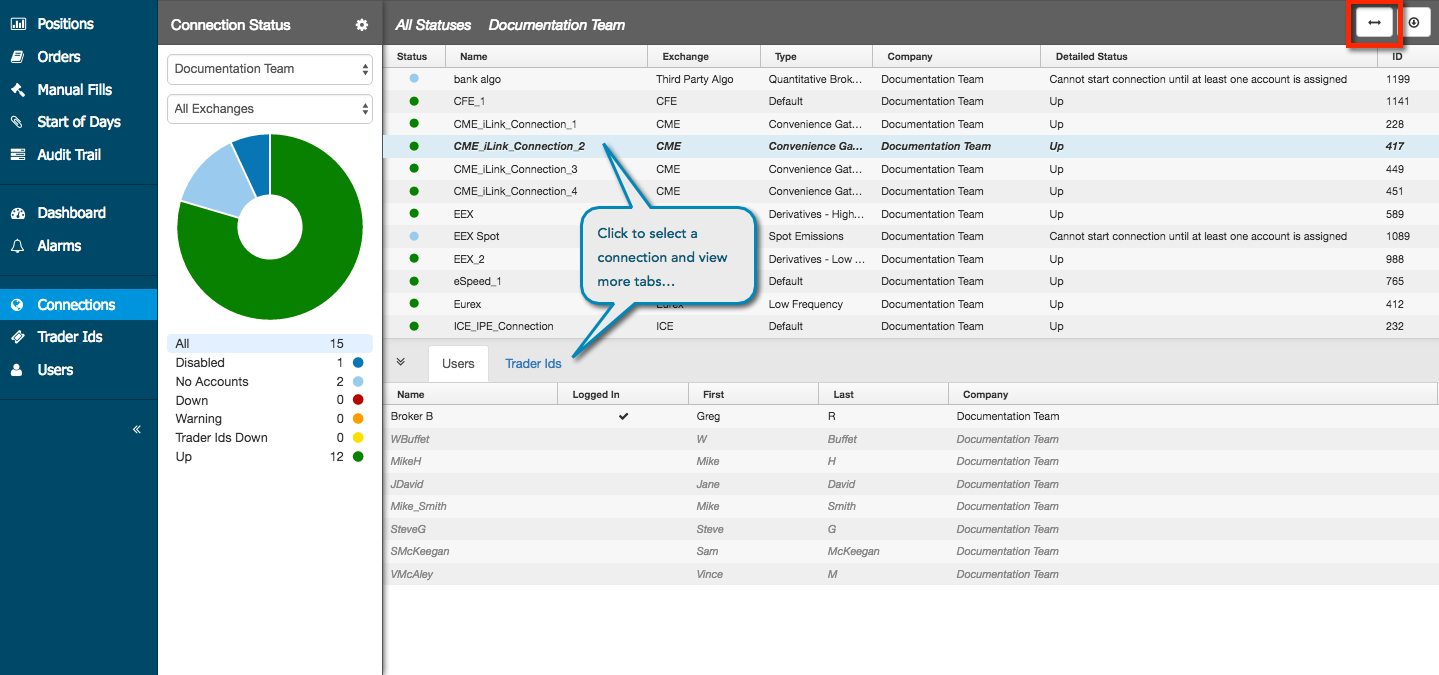 The following tabs are displayed:
Users — Shows a list of users assigned to the connection. Also shows whether the user is currently logged in to the connection. Hover on a user in the list and click the mail icon to send an email message to the user via your default email application.
Trader Ids — Shows a list of trader IDs assigned to connection.