Positions
Tap Positions on the main menu to view your P&L by account or by instrument. You can also filter your positions per individual account. Tap an open position to submit an offsetting order.
Note: Tap a single account or instrument to see a detailed view.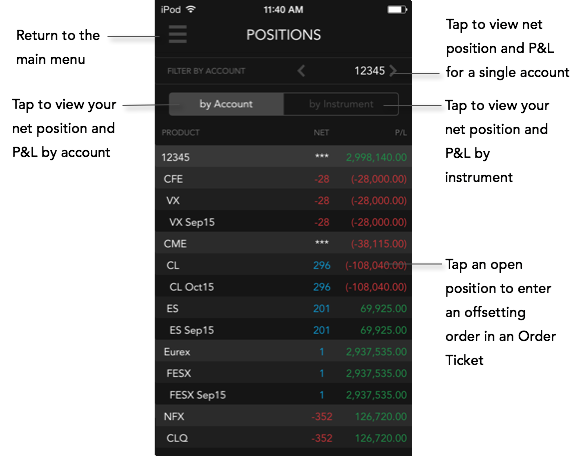 Tip: When launching an Order Ticket to offset an open position, you can open MD Trader from the Order Ticket to continue trading the instrument rather than navigating back to the Markets page. To open, tap the MD Trader icon at the top of the Order Ticket.