FIX Sessions Overview
A FIX session is used by FIX clients to connect to one of the following types of TT FIX servers:
Drop Copy OUT (standard mode) to support back-office functionality
Order Routing to submit and manage orders
Security Definition to retrieve tradable products along with their definitions
Drop Copy IN (import to TT) to receive orders and fills in the TT platform from a 7x FIX Adapter or a third-party platform
To add or modify a FIX session, click More | FIX Sessions in the left navigation pane. The FIX Sessions window supports configuring the details of a FIX session, such as the list of accounts to which a FIX client should have visibility.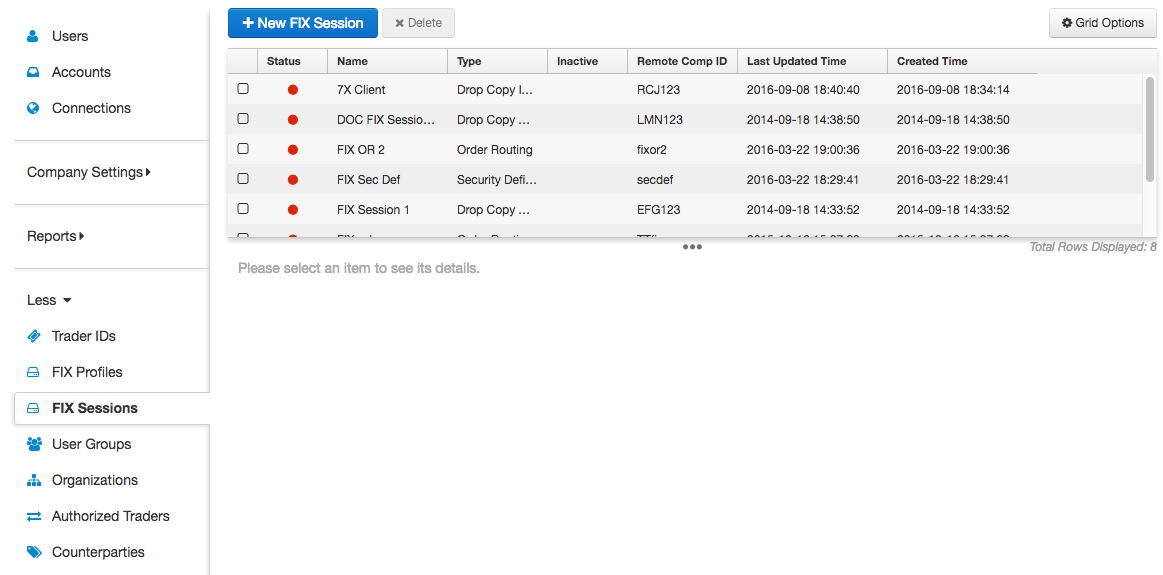 Tip: To export a list of FIX sessions in your company, click Grid Options | Export Grid and select a file format (the default is a .csv file). You can also use the Grid Options tab to show/hide columns and clear column filters.
On the FIX Sessions screen, you can do the following: