Modifying an order in the Order Book
You can change the price, quantity, or time-in-force of a working order. Simply select an order, modify the order as desired, and click

.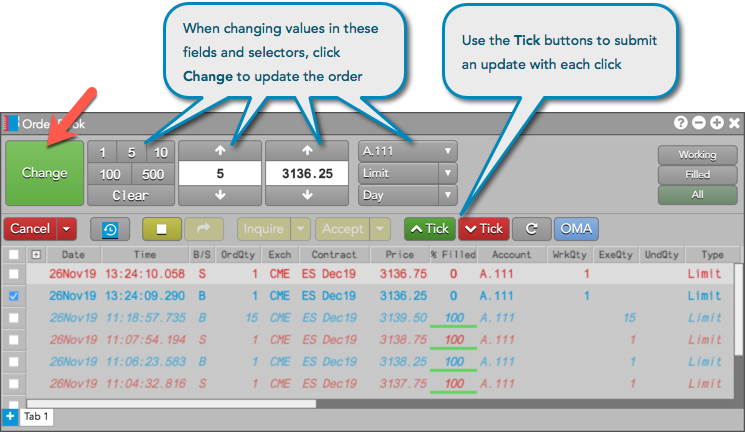 You can also raise or lower the price on an order by ticks by clicking the

and

buttons. When you use these buttons, the changes happen immediately.
Note: If you select multiple orders, you can reprice them all by increasing or decreasing the price by the same number of ticks. No other options are available.
Customizing order quantity buttons
To customize order quantity buttons:
While pressing the Ctrl key, right-click in the order quantity number pad buttons. The order quantity button interface opens.

Change an order quantity in the interface. The value immediately changes on the corresponding number pad button.

Click Save.