Trading Firm Users
As a member of a trading firm or individual trader managed by a trading firm on the TT® platform, you have access to Coinbase to trade a variety of digital currencies like Bitcoin, Ethereum, and Litecoin on a regulated exchange. On TT, you also have access to CME and CFE Bitcoin futures markets, which provide the opportunity to hedge Coinbase trades in cryptocurrencies with positions in their respective futures contracts.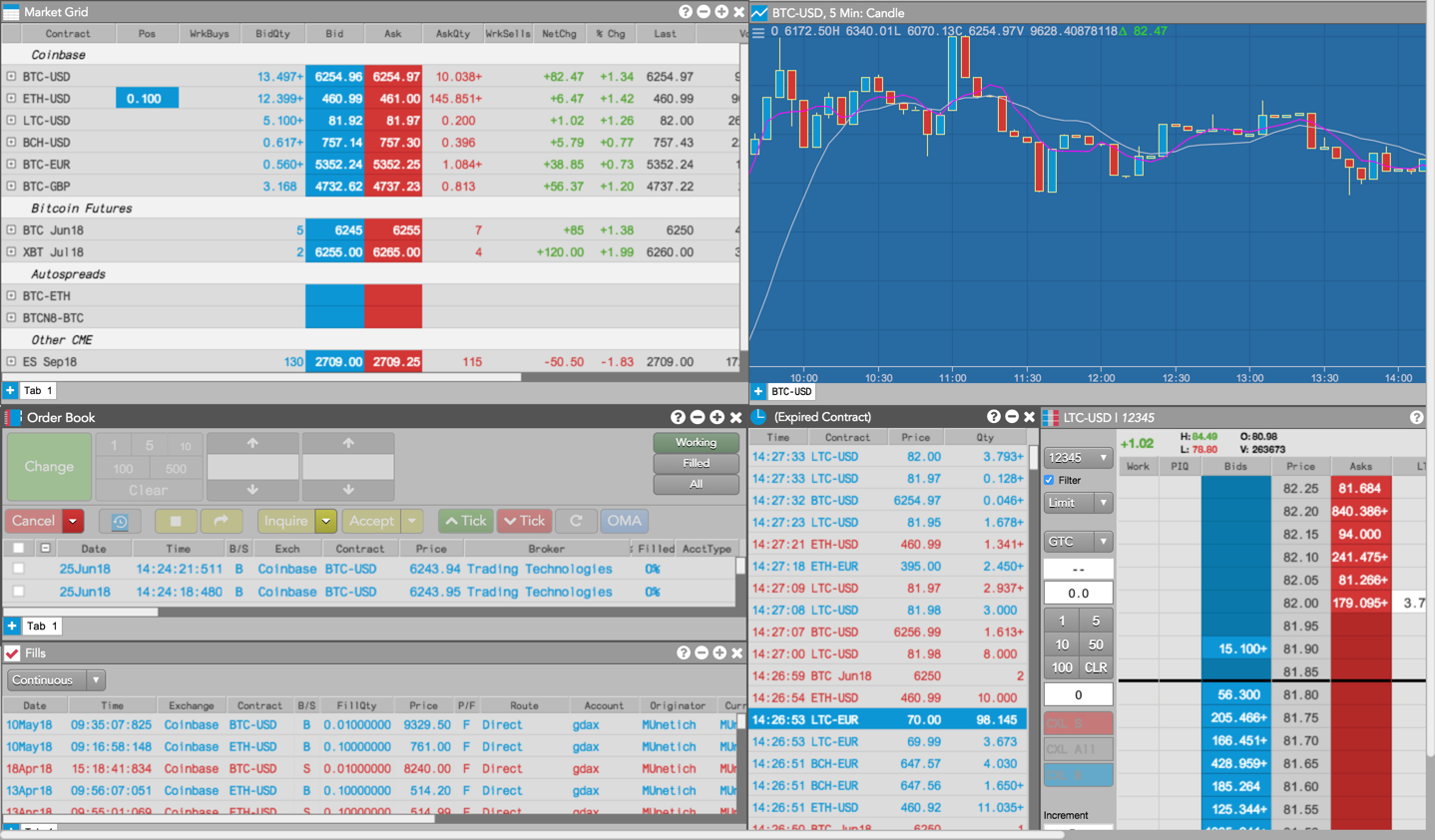 Getting Started
Before you begin, you'll need to do the following:
Create an account and add a payment method to fund wallets on Coinbase, which is a secure online platform for buying, selling, transferring, and storing digital currency.
Create and upload funds to an account on Coinbase Prime.
Create a Coinbase API key and API secret. These credentials will be used to connect your Coinbase account to your TT account.
Setting up TT access to Coinbase
To trade Coinbase using the TT platform as a member of a trading firm, contact your risk administrator to set up your Coinbase credentials in TT. The risk administrator can set up members of your trading firm to trade Coinbase using their own Coinbase accounts or using the same Coinbase account.
If you are trading with your own Coinbase account, create your own Coinbase credentials (API key, API secret, and passphrase) in order to configure a connection to Coinbase using the Users | Exchanges (Coinbase) | Trader IDs tab.
If you or a group of traders in your firm are trading with the firm's Coinbase account, provide your risk administrator with your Coinbase credentials. The risk administrator needs a unique combination of API key, API secret, and passphrase for each user of the shared Coinbase account to create a trader ID for each user. Each trader ID can use the same Coinbase account passphrase, but with a different key and secret.
If you are trading for yourself and have administrator permissions on TT, log in to the Setup application to create a trader ID using your Coinbase API key, API secret, and passphrase. A trader ID is required for connecting to Coinbase via the TT platform.