Adding a Euronext connection
To add a Euronext connection:
Click Connections in the left navigation panel.
Click +New Connection
Configure the settings in the General Settings section:
Connection enabled: Check this setting to activate the connection. Uncheck to deactivate the connection.
Name: This is a required field for creating a connection.
Exchange: Select Euronext. Only one exchange is allowed per connection.
Type: Use the default setting.
Configure the settings in the Additional Settings section.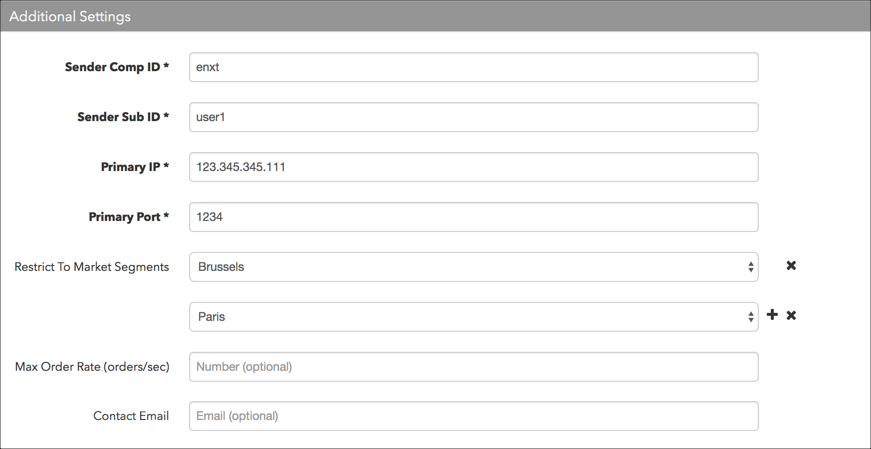 Configure the following Euronext settings per connection:
Click Create.

You can review the connection settings in the Settings tab.
Click the Accounts tab to assign an existing account to the connection. Multiple accounts can be added to a single connection.

Note: The connection will not become active until at least one account is assigned.
Click Save Changes.