Viewing, Exporting, and Deleting Reports
Viewing a report in TT Score
To view a generated report in Score, select the Reports tab on the Score dashboard and click View Report.

The selected report is displayed on the screen. The data selection panel for the report is also displayed on the left of the screen.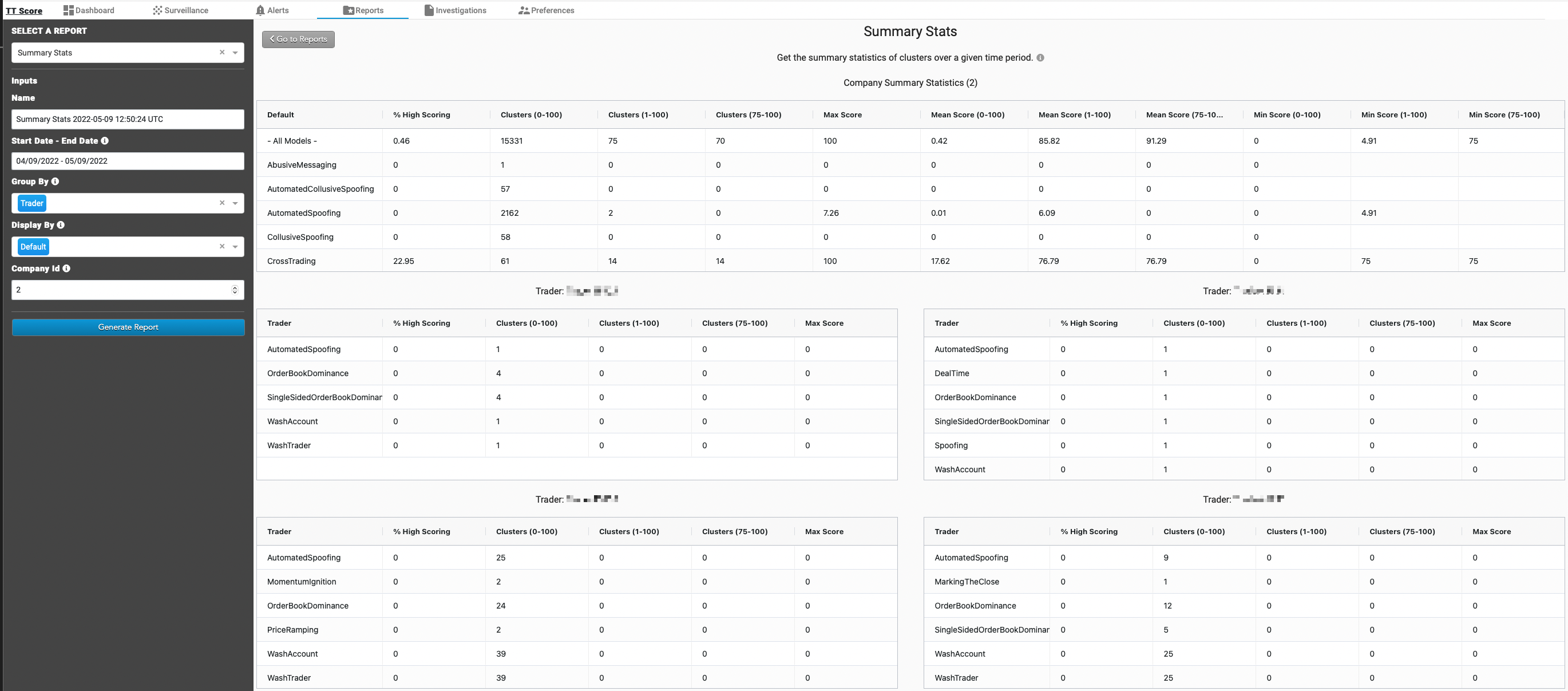 Tip: Hover on the "i" by the report title to view more details about the report.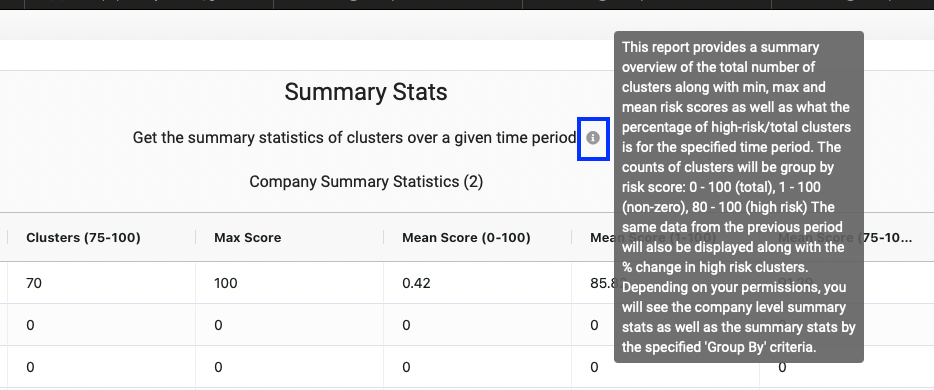 Click

to show/hide the columns of statistics to display for each set of data in the report. Check or uncheck each checkbox in the column menu to show or hide a column.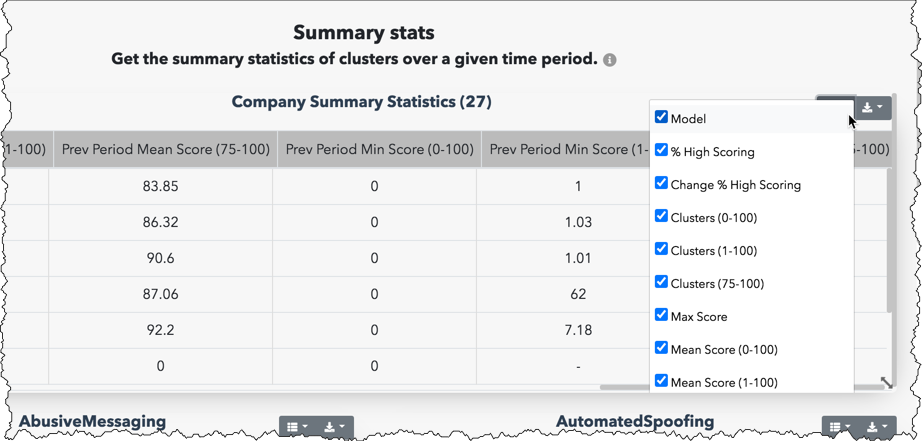 Exporting a TT Score report
To export data from the report, click
and select an output file format. The data will be exported to the "downloads" folder on your workstation or laptop.

Deleting a TT Score report
Reports can be deleted one at a time or in bulk. To delete multiple reports at once, select each report and click Delete under the Reports tab on the Score dashboard.