TT Score Preferences
The Preferences tab is available on the TT Score Dashboard and allows you to specify how cluster data is displayed for surveillance models.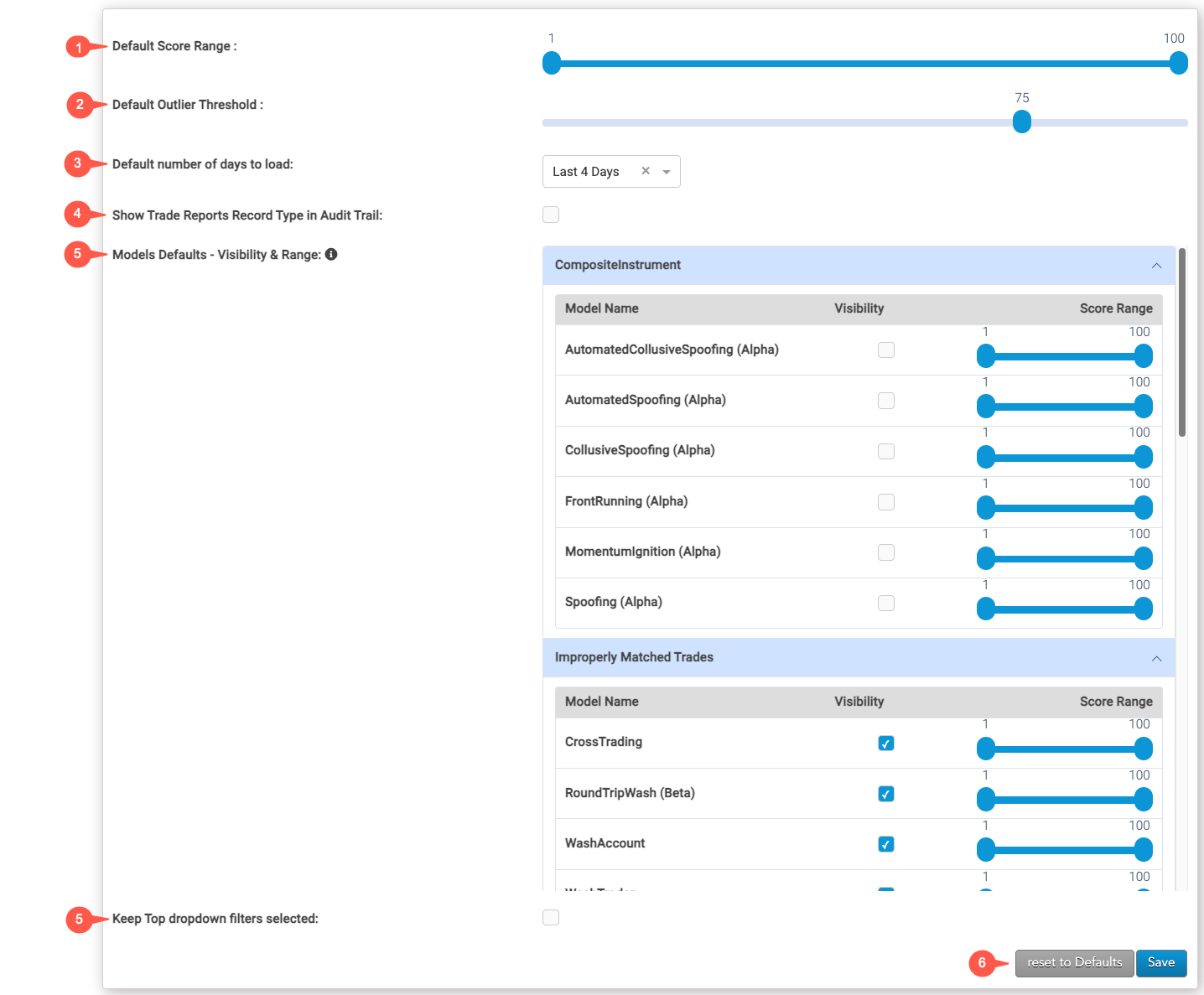 The tab includes:
Default Score Range — Sets the range of cluster scores to display for each model.
Default Outlier Threshold — Sets the minimum score to consider as high risk.
Default number of days to load — Sets a default date range for scoring and displaying cluster data per model.
Columns to display in audit trail — Allows you to customize which audit trail columns to show in the cluster scorecard.
Show Trade Reports Record Type in Audit Trail — Allows you to display additional trade reports for example ones that provided via FIX and contain Block / Over-the-Counter (OTC) trades.
Models Defaults - Visibility & Range — Determines which models are visible by default in the Data Selection Panel on the Surveillance tab and sets the default range of cluster scores to include for each model. Use the slider to set a range per model. By default, all models are selected and visible on the Data Selection Panel with a "Score Range" of 1-100. Note: These settings only determine which models are visible on the panel. Your company's data continues to be processed and scored for all models and is included in all reports, alerts, and trends regardless of these display preferences.
Keep Top down filters selected — Allows you to keep cluster and cluster group display filters (e.g., Account, Trader ID, Exchange) when changing data sets.
reset to Defaults/Save — Allows you to save and apply your changes or restore the default preferences settings.