Cluster List View
The Cluster List view shows individual clusters created from the selected dates. Each row of this sortable list is highlighted with a color to indicate the severity of that cluster's risk score.
Cluster List display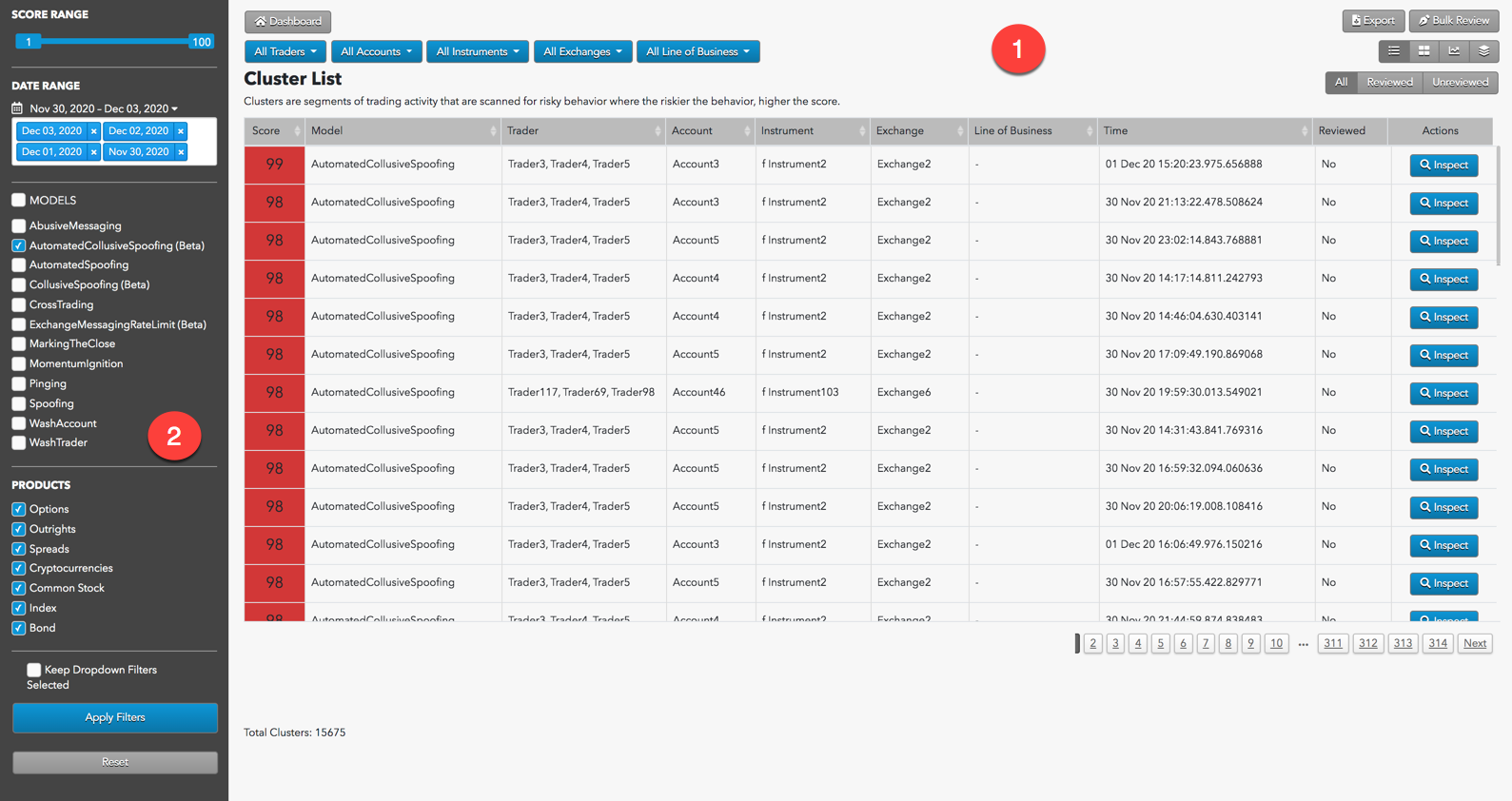 The Cluster List display is organized into the following sections:
Cluster List: Displays the Cluster List view of the selected dates' data as well as filtering and navigation tools.
Data Selection Panel: Manages the dates available to TT Score and specifies the criteria to use when populating the list.
Interpreting the Cluster List
The Cluster List is used to conduct a cluster list review. Once a problematic cluster group is identified, you can inspect the individual clusters contained in that group using the Cluster Scorecard. This Score column is color coded using a graduated scale tied to the risk score, transitioning from red through yellow to green and pale green as scores decrease.
While conducting a cluster list review, it can be helpful to:
Filter out lower scoring clusters using the Score filter to make larger datasets more navigable.
Sort the list by Start Time to see if higher scoring clusters bunch up at particular times of day.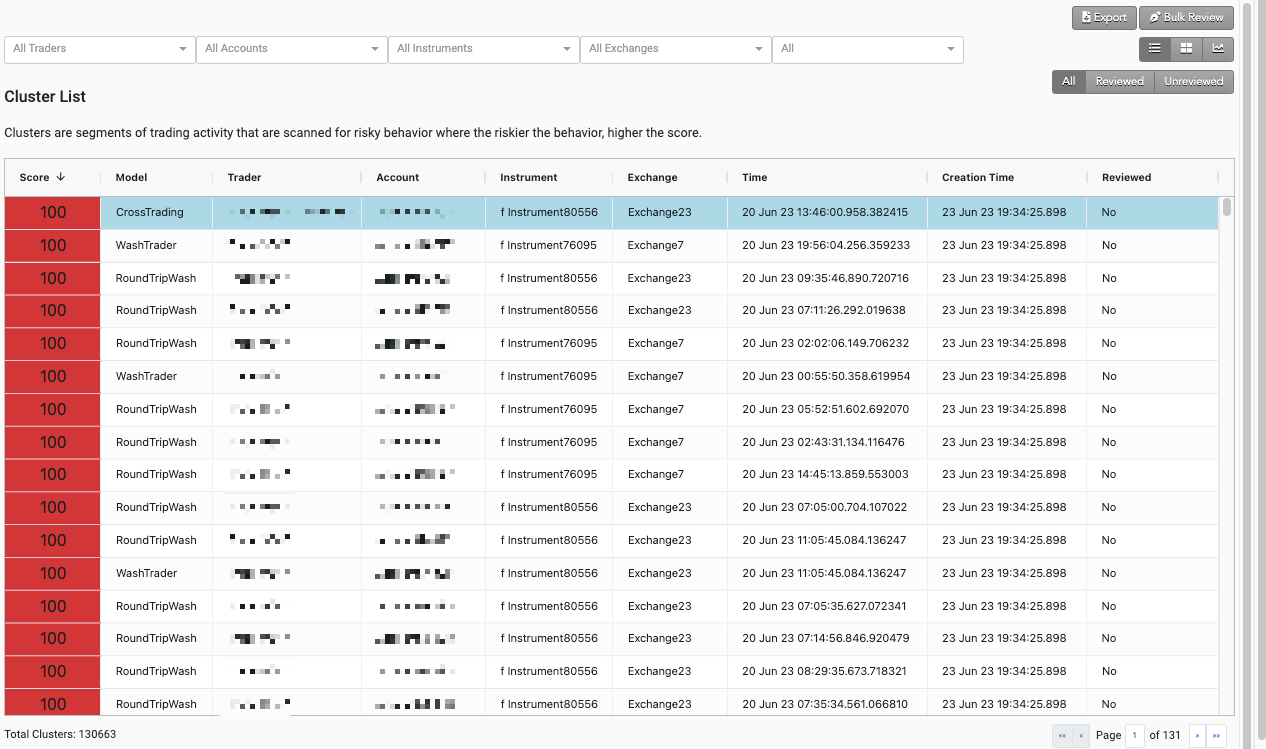 The Cluster List displays the following:
Score: Risk score calculated for the cluster.
Model: Type of risk highlighted in the cluster.
Trader: Trader ID used for the cluster's trading activity.
Account: Account used for the cluster's trading activity.
Instrument: ID of the instrument whose activity is contained in the cluster.
Exchange: Exchange where the instrument was traded.
Cluster Start Time: Cluster start time with microsecond precision.
Reviewed: Whether the cluster has been reviewed by compliance officers.
Actions: Allows you to inspect and review the cluster details.
Cluster List navigation and filters

Select View: Switch between Individual Clusters, Heat Map, Outlier Chart, and Daily Cluster Groups views.
Cluster Filters: Filter the view by trader, account, and instrument.
Export: Exports filtered data into a .csv spreadsheet file.
Data Selection Panel
On the left of the screen, the Data Selection Panel shows the daily activity logs that have been selected using the date picker and are available for data visualization. It also includes filters to apply to the data view.

The panel includes the following:
Score Range: Sets the maximum score of the clusters to include in each view.
Date Range: Date-based selector to add daily activity data to analyze.
Models: Sets which type of suspect pattern of trading to analyze in the data. TT Score uses the following models to analyze data for problematic trading patterns:
Products: Sets one or more of the following product types to include in each view:

Futures
Spreads-Strategies
Equity-Index Options

Apply Filters: Applies the selected dates and filters.