Cluster Group View - Heat Map
The Heat Map shows you which traders or accounts are generating activity that has a high degree of similarity to regulatory cases. Each rectangle represents a group of clusters using color to indicate the level of risk, and size to indicate the number of clusters. These visual cues help you prioritize your cluster group review based on activity that generates the most risk.
Heat Map display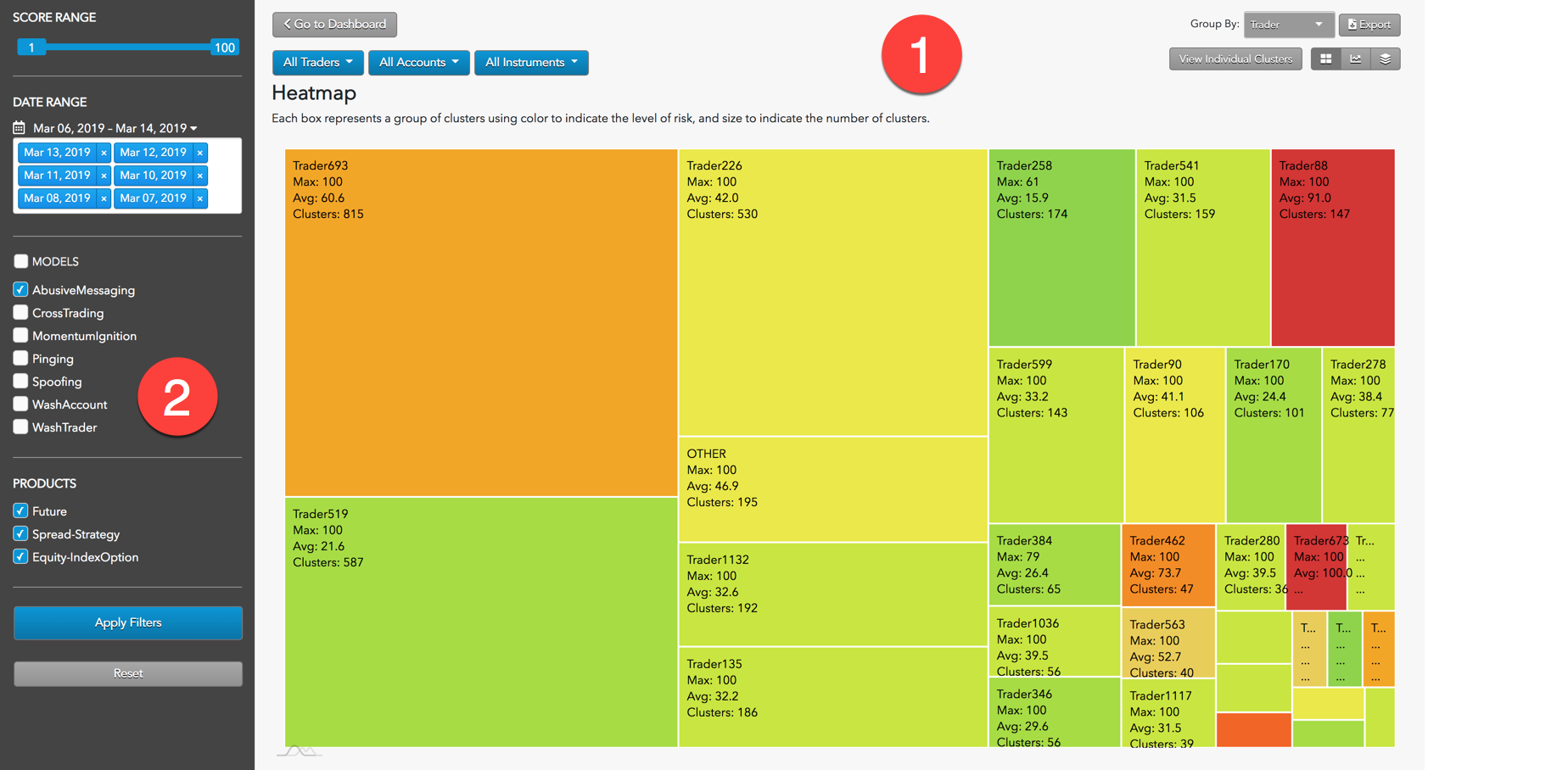 The Heat Map display is organized into the following sections:
Heat Map: Displays the Heat Map view of the selected data as well as filtering and navigation tools.
Data Selection Panel: Manages the dates available to TT Score and specifies the criteria to use when populating the list.
Interpreting the Heat Map
The Heat Map groups clusters by trader, instrument, or account, and displays these groups as a collection of blocks. TT Score calculates a risk score for each block based on the clusters in the group represented by that block.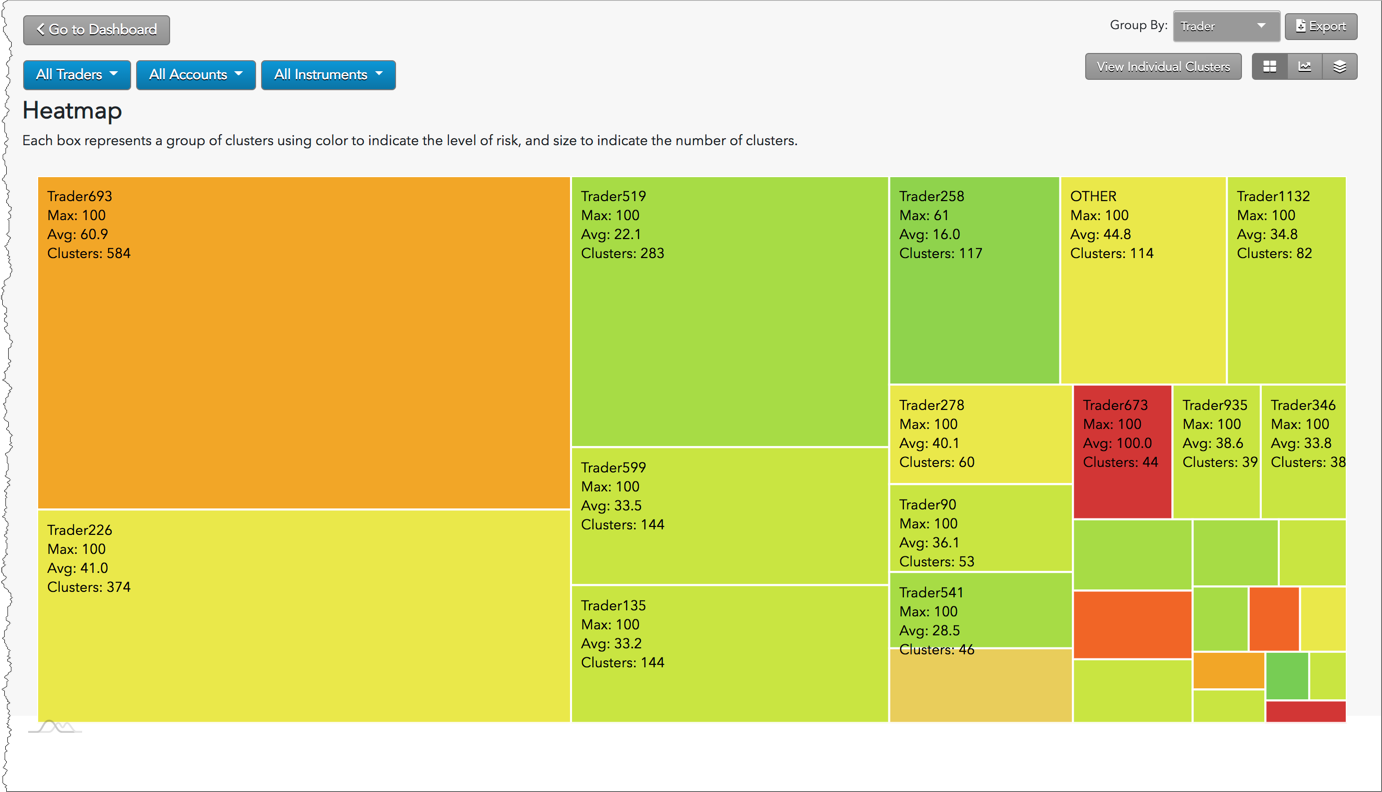 The color of a block indicates the severity of the score. Low scores are represented as light green and high scores are represented as red.
The size of a block indicates the number of clusters.


Metrics for the clusters in each groups are displayed within the block:

Trader, Account, or Instrument ID: Shows the ID based on the "Group By" setting
Max: Highest cluster score
Avg: Average score of clusters within the group
Clusters: Total number of clusters within the group
Heat Map navigation and filters

Select View: Switch between Individual Clusters, Heat Map, Outlier Chart, and Daily Cluster Groups views.
Group By: Sort the view by trader, account, and instrument.
Cluster Filters: Filter the view by trader, account, and instrument.
Export: Exports filtered data into a .csv spreadsheet file.
Data Selection Panel
On the left of the screen, the Data Selection Panel shows the daily activity logs that have been selected using the date picker and are available for data visualization. It also includes filters to apply to the data view.

The panel includes the following:
Score Range: Sets the maximum score of the clusters to include in each view.
Date Range: Date-based selector to add daily activity data to analyze.
MODELS: Sets which types of suspect trading patterns to analyze in the data. Check this checkbox to apply all problematic trading models. TT Score uses the following models to analyze data for problematic trading patterns:
Products: Sets one or more of the following product types to include in each view:

Futures
Spreads-Strategies
Equity-Index Options

Keep Dropdown Filters Selected: Maintains your selected trader, account, instrument, and exchange filters when changing the selected date(s), models, or product types.
Apply Filters: Applies the selected dates and filters.