Cluster View - Macro View
The Macro View is a visualization that displays a trader's order actions and executions in the context of market conditions at multiple price levels over time. This view is used to conduct a cluster review by allowing for a rapid assessment of the trader's pattern of activity and any corresponding market reaction.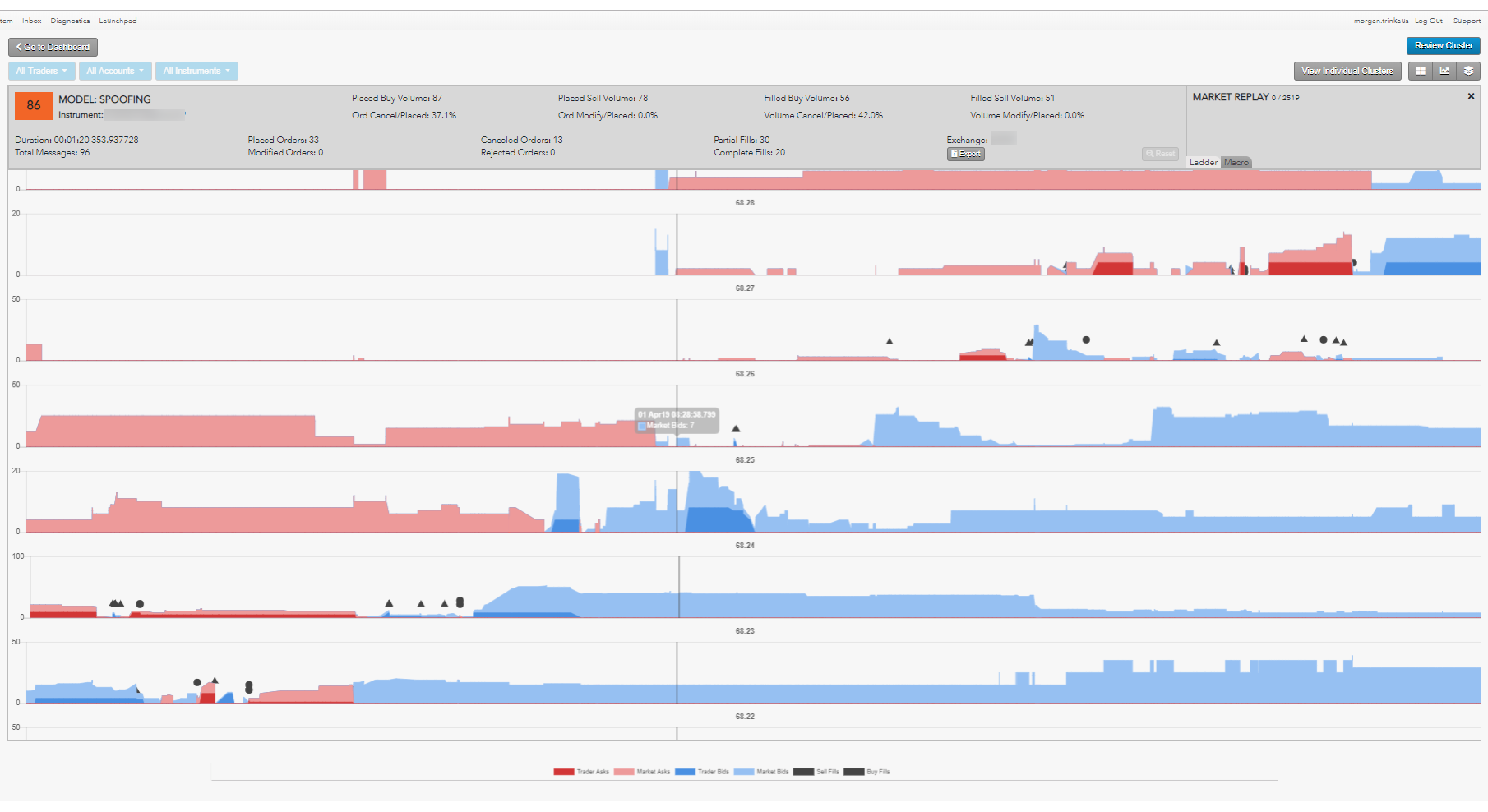 Macro View Display
The Macro View display shows the change in the available liquidity at each price level over time. Each row represents a price level and displays the following:
Light red shows asks in the market
Dark red shows the trader's working asks
Light blue shows bids
Dark blue shows the trader's working bids
Executed orders are represented as thin vertical lines - blue for bids, red for sells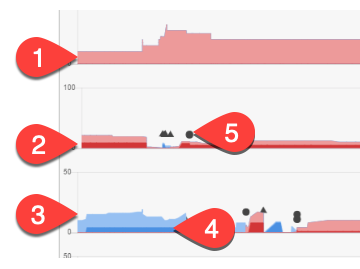 By hovering the mouse over a pointer along a price level, you can see the exact market liquidity and the trader's working quantity at that time. Note that next to the price label on the left, there are also numeric liquidity markers to indicate the scale of the liquidity display.