Entering a TT Retry order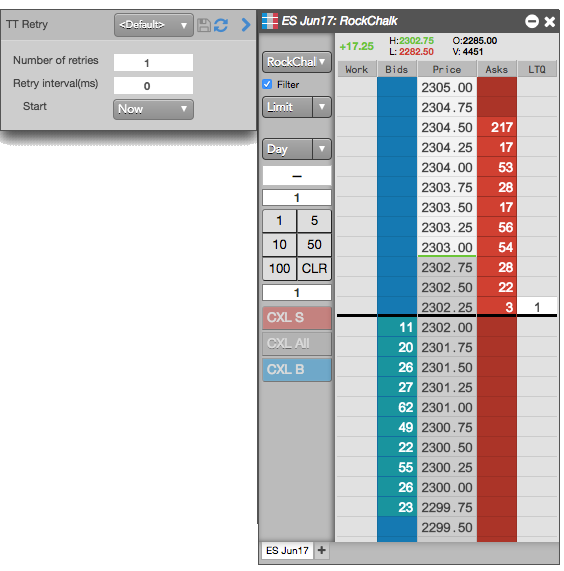 To enter a TT Retry order:
In the the MD Trader® or Order Ticket widget, choose the contract to trade.
Enter the desired order quantity and price for the order.
Select TT Retry for the order type.
Enter the desired TT Retry parameters.
If you want to set a specific date and time to submit the first order, select Time from the Start drop-down; then set the desired parameters.
Click OK to close the parameters dialog.
Specify the TIF for the exchange-native child orders submitted by the TT Retry order.
Click Buy or Sell to submit the order.