Configure the settings in the Exchange Properties section.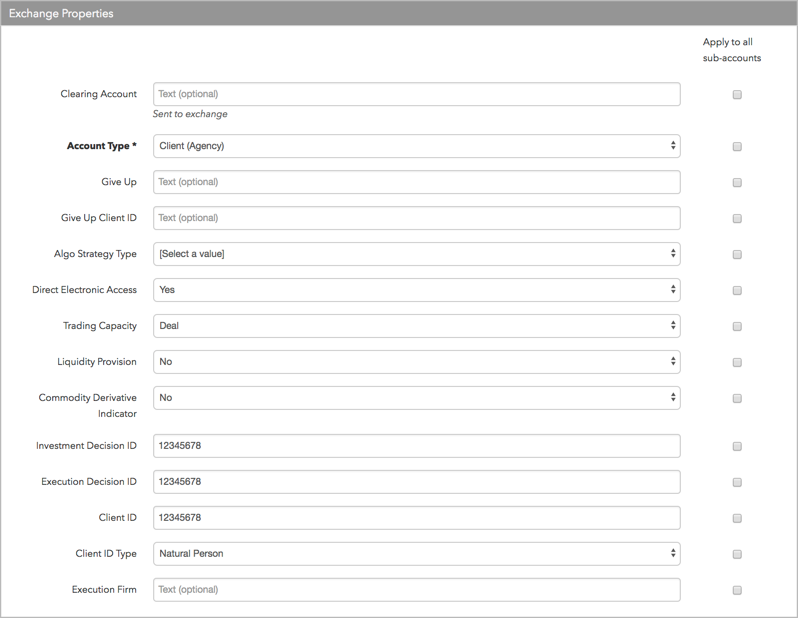 Configure the following settings:
The Sub Account field sets the member or proxy trader sub-account received from TOCOM, and is sent to the exchange in the ex_client_s exchange API field. The sub account number is exchange-provided and required for order routing.
The Clearing Account Override field can be used to override the TT routing account value in the ex_customer_s exchange API field on order actions sent to the exchange. Enter the exchange-provided clearing account name in this optional field. By default, the user's TT routing account is sent in ex_customer_s.