Configure the settings in the Exchange Properties section.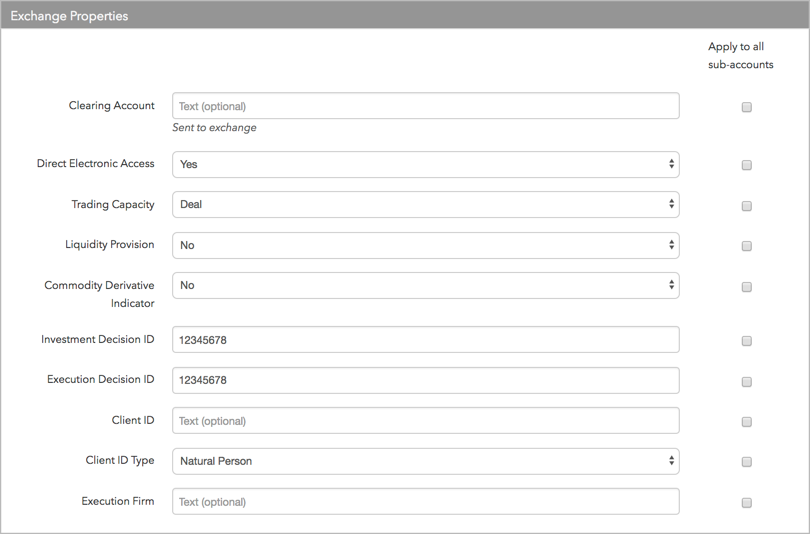 Configure the following settings:
Optionally, you can enter an account name in the Clearing Account Override field to override the TT routing account value in Tag 1 on order actions sent to the exchange. The account name is user-defined, but must be registered at the exchange. By default, the user's routing account is sent as Tag 1.
To identify the customer for whom you are placing orders, enter the customer's account number in the On Behalf of CompId field. This value is sent to the exchange as FIX Tag 115 on order actions, and is mapped to FIX Tag 128 (DeliverToCompId) in execution report messages sent back from the exchange.