Entering a TT With A Tick order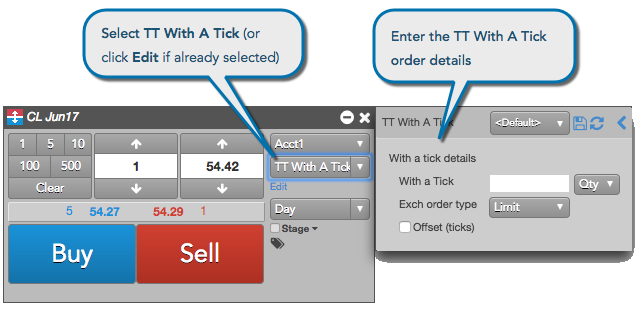 To enter a TT With A Tick order:
In the the MD Trader® or Order Ticket widget, choose the contract to trade.
Enter the desired order quantity and price for the order.
Select TT With A Tick for the order type.
Enter the desired With a tick details parameters.
Click OK to close the parameters dialog.
Specify the TIF for the exchange-native child orders submitted by the TT With A Tick order.
Click Buy or Sell to submit the order.