Displaying positions by group
By default, the Positions widget groups the positions by Account, then by Exchange, and then by Contract, as shown.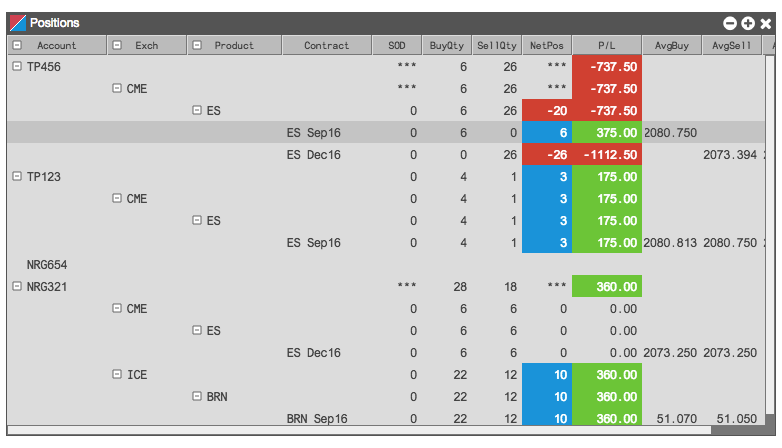 If you do not want to include accounts that have no positions, you can uncheck the Include accounts with no activity widget setting. In the previous example, the empty row for account NRG654 is hidden.
You can also disable grouping to display the positions in a flattened form, as shown, by unchecking the Group positions by account widget setting.