Orders and Fills overview
The Orders and Fills widget helps you easily monitor and manage your working orders and fills. It combines the features and functionality of the Order Book, Fills and Positions widgets into a single widget.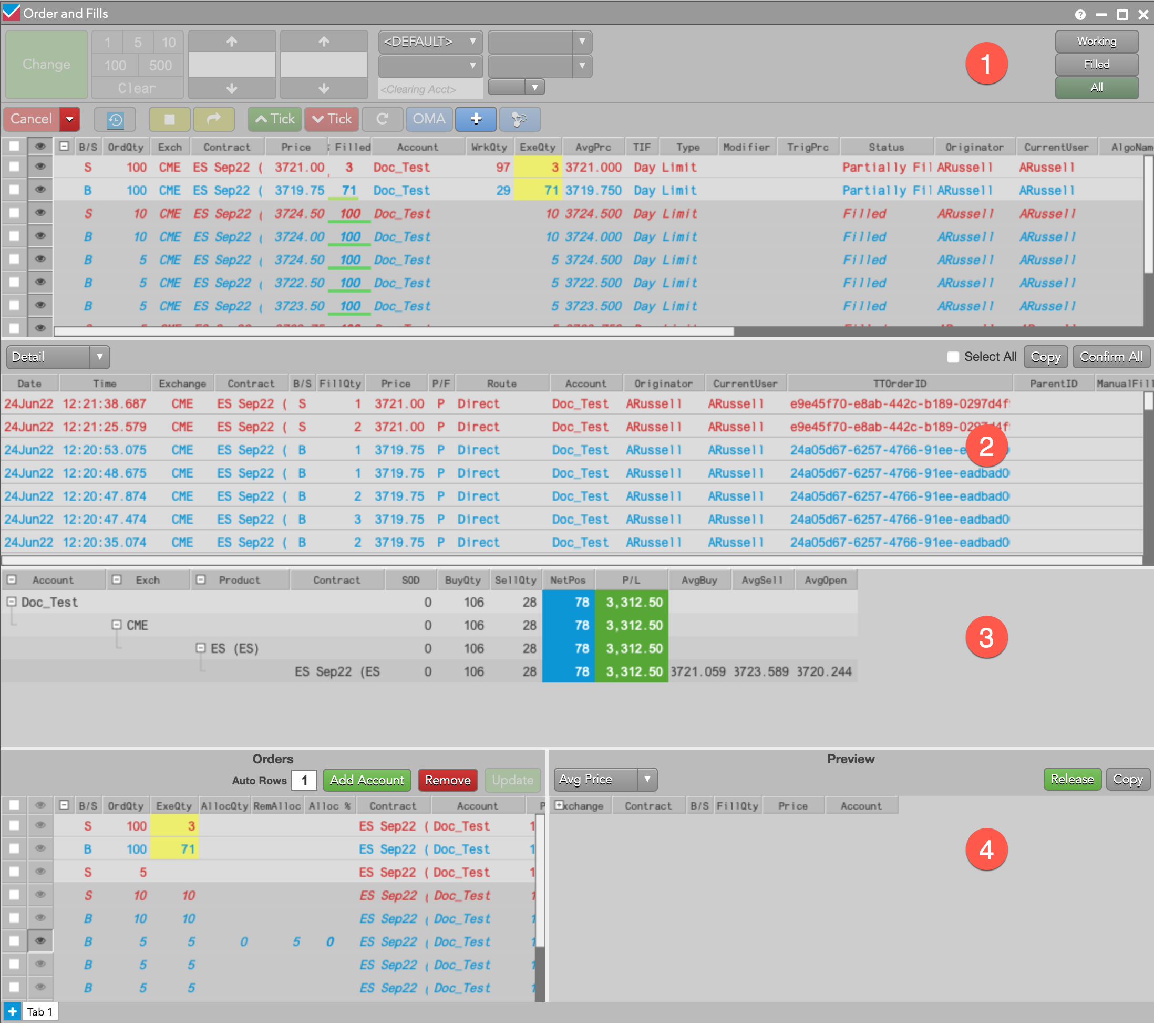 The Order Book section displays the working orders for all accounts visible to the user.
The Fills section displays the fills for every order selected in the Order Book section, allowing you to focus quickly on fills for specific, individual orders.
The Positions section displays the positions for all fills displayed in the Fills section, giving you a snapshot of the related positions and P/L.